(125)How to Finance a Business
.

How to finance a business is one of the main concerns that every new business person has to resolve. There are two main ways of financing a business, equity financing and debt financing.
The majority of start-up or small businesses use limited equity financing. As with debt financing, additional equity often comes from non-professional investors such as friends, relatives or colleagues.
However, the most common source of professional equity funding comes from venture capitalists. These are institutional risk takers and may be groups of wealthy individuals or major financial institutions. Most specialise in one or a few closely related industries.
Venture capitalists are often seen as deep-pocketed financial benefactors looking for start-ups in which to invest their money, but they most often prefer three-to-five-year old companies with the potential to become major regional or national concerns which will return higher-than-average profits. Venture capitalists may scrutinise thousands of potential investments each year but only invest in a few.
Different venture capitalists have different approaches to management of the business in which they invest. They generally prefer to influence a business passively, but will react when a business does not perform as expected and may insist on changes in management or strategy. Relinquishing some of the decision-making and some of the potential for profits are the main disadvantages of equity financing.
Banks are one of the most common sources of debt financing. There are many other sources for debt financing including: savings, loans and commercial finance companies. It is also possible to ask for funding from family members, friends or colleagues, especially when the capital requirement is small.
Traditionally, banks have been the major source of small business funding. Their principal role has been as a short-term lender offering demand loans, seasonal lines of credit, and single-purpose loans for machinery and equipment. Banks generally have been reluctant to offer long-term loans to small firms.
In addition to equity considerations, lenders commonly require the borrower's personal guarantees in case of default. This ensures that the borrower has a sufficient personal interest at stake to give paramount attention to the business. For most borrowers this is a necessary evil.You may freely reprint this article provided the author's biography remains intact:
About the Author
John Mussi is the founder of Direct Online Loans who help UK homeowners find the best available loans via the www.directonlineloans.co.uk website.
Written by: John Mussi
---
(126)How to finance a business for your Son or Daughter
.


First, how not to go about it:

A cash loan is not the way to go.

Neither is signing as surety for a bank loan

A gift of the amount required? Again, not the best approach

But these are the three most common but wrong ways by which parents try to help their children get started in business.

So what is the best way?

For US residents and citizens, Internal Revenue Code 1244 provides the answer.

If you give your daughter $50,000 say to start a new venture, and the business goes belly up with the loss of the $50,000, there is no way that the IRS will allow you to claim this loss as a deduction.

Or suppose you loan her business $50,000. Again, if things do not work out, the business will keep paying you the interest until it runs out of cash, leaving you with a worthless note.

Tax-wise, you have a capital loss, which is deductible at the pitiful rate of only $3,000 per year against your ordinary income. Or you can use the loss to offset capital gains.

The same sad tax fate, a capital loss, results if you sign as surety and must pay Sue's $50,000 loan from the bank.

Tax-wise, a gift to your daughter is even worse. The $50,000 is hers. As a result, the tax loss is hers, not yours. Under the circumstances, chances are that Sue has little or no income, and the loss is almost totally wasted.

Note too that a loan or a bank surety is often questioned by the IRS. Why? The IRS contends that the $50,000 was a gift because you never intended to try to collect in the first place. You had no reasonable expectation of being repaid is the way the IRS puts it.

But now let's look at IRS Section 1244 - the right way.

Section 1244 allows you to claim an immediate deduction for a loss on stock in a small business corporation. Your loss is fully deductible against ordinary income, rather than a limited capital loss.

And you can claim a maximum Section 1244 loss of $100,000 (joint return) in a single year or $50,000 on a single return

The maximum amount you can claim as a Section 1244 loss in a single year is $100,000 on a joint return or $50,000 on a single return.

So instead of a gift, a loan or a bank surety, you and your daughter set up a corporation for her new business. You get $50,000 of stock in the corporation that qualifies for Section 1244 treatment. Your daughter, who runs the business, draws a salary

If the business succeeds, your daughter can gradually buy back your stock (or, better yet, you can gift it to her) over time. Any profit you make on the buyback will be a low-taxed capital gain.

If the business fails, your loss will be fully deductible under Section 1244 (up to the $100,000/$50,000 limits).

Here's another nice thing about Section 1244: The tax benefits are easy to get. The beneficial tax treatment is automatic and no written plan is necessary.

A final point: Section 1244 is the way to go not only for your kids, but also for your spouse who might want to start a new business. And the same strategy applies if you want to venture into something new while keeping your present business.

SEO Solutions and one-way link publicity services provided by Link Acquire.

David C Skul - CEO

LinkAcquire.com

and Relativity, Inc. can provide global market exposure and solutions.

About the author: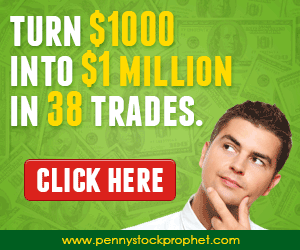 None

Written by: David C. Skul
---
(127)

How To Finance A New Extension?
---
:
(128)How to Finance a New Extention
.
---