(133)
How to finance your business when the bank says No
.
.

Do you own a growing business that needs financing? If you are like most business owners, whenever your business needs money you head over to the bank. Unfortunately, as most small business owners soon find out, most banks do not lend money to businesses unless they have significant collateral and a history of successful operations. This presents quite a challenge for business owners.
When banks are not an option, small business owners turn to what is known as the alternative financing funding market. Although the financing options discussed in this article fall under the alternative financing category, they are actually quite widely used and should be considered mainstream. Most major companies (including public companies) have used this alternative financing at one time or another during their growth history.
Most of the tools described in this article can only be used by businesses that are already in operation, and whose main requirement is working capital. Although startups can benefit from these tools, the companies will need to be in operation for a little while and have a growing list of clients.
General Invoice Factoring
Invoice factoring (also known as accounts receivable factoring) is ideal for business owners who cannot afford to wait 30 to 90 days to get paid by their clients. It allows a business to sell invoices from commercial customers to a financing company for immediate payment. The financing company buys the invoices at a discount and waits for the customer to pay.
The main advantage of factoring your invoices is that the financing company makes its decision using the credit of the payer, rather than yours. That means that if you own a small company that is doing business with a large credit worthy company, you are almost certain to have the transaction approved. Another advantage of factoring is that it does not have set limits like lines of credit. The level of financing is limited only by the amount you sell to credit worthy clients. General factors can work with most industries, although there are two main industry subspecialties - freight bill factoring and medical factoring.

Freight Bill Invoice Factoring
Trucking companies tend to be very cash hungry businesses. The owners need money to pay their drivers, pay gasoline and pay suppliers. However, most trucking companies also work with a high volume of freight invoices from credit worthy clients. That makes freight bill factoring an ideal solution for their cash flow issues. Just like in general factoring, the factoring company buys the freight invoices from the trucking company for immediate cash.. Furthermore, the risk for these types of transactions is lower than in general factoring. This means that trucking companies can qualify for preferential financing terms.

Medica l Factoring
Most medical industry businesses (doctor's offices, hospitals, medical testing centers and medical supply companies) make the bulk of their earnings by billing 3rd party insurance companies, Medicare and Medicaid. Unfortunately, insurance companies are notorious for paying their invoices in 30 to 90 days, creating cash flow problems at the medical office. Factor ing medical offices is a subspecialty of general factoring. Given the complexities of the insurance industry, it usually requires the participation of a factoring company with extensive industry experience.

Generally speaking, the medica l factoring company will provide you with financing based on your NET collectables rather then your gross collectables. They will also need to be part of the billing process, to ensure that they finance the right amounts. Due to its complexity, medical factoring is only accessible to medical businesses making at least $100,000 a month. However, if your business qualifies for it, you will find that it is a great tool to streamline your cash flow and grow.

Purchase Order Funding (a.k.a PO Financing)
Most distributors and import/export companies tend to be very cash hungry businesses, in part because of how the sales process works. Usually, the process starts when the distributor gets a purchase order (PO) from a client. They then purchase the items from their supplier, who then drop ships it to the end customer. This works well as long as the company has enough money to pay the suppliers and wait for their clients to pay for the product. However, sometimes a payment can take up to 60 or 90 days to arrive, creating a big cash flow challenge for the distributor. Other times, the company may become too successful and get a purchase order that is too big for them to finance. In these instances, the company should consider purchase order funding financing. With PO financing, a finance company handles your supplier payments and ensures that the goods are properly delivered. Once the client pays for the product, the transaction is settled and all parties are paid. PO funding is a product that truly allows you to grow your company - sometimes exponentially - while using someone else's money.
Copyright (C) 2009 - Commercial Capital LLC - All rights reserved. Article MAY be reproduced provided it is not modified and it is published with live links.

About the author:
About Invoice Factoring Group
Invoice Factoring Group can provide you with an accounts receivable factoring, PO funding financing,
---
(134)
How To Finance Your Dream Car?


Have you thought about getting a better car? Ever thought of driving your own sports car? Want to purchase the latest car model?

Why wait when you can do so now! Most people do not realise that they have capital locked up in their property which could be used for buying that special car of their dreams.

Release the capital tied up in your home with a home owner loan. The loan can be used for any purpose, and is available to anyone who owns their home. Home loans can be used for any purpose such as, new car, home improvements, pay of store card or credit card debt and debt consolidation.

Home owner loans are available for practically any reason. One of the most common types of home owner loans on offer are debt consolidation loans where the objective is to reduce monthly outgoings to a more manageable amount.

A UK Home Owner Loan is great if you want to raise a large amount; are having problems getting an unsecured loan; or have a poor credit history. Many lenders look more favourably on people who are home owners as this demonstrates a commitment to repay a large amount of money over a long period.

A UK Home Owner Loan is a cheap, low cost, loan secured on your UK home. It frees up the equity in your home for you to use on whatever you want.

You may freely reprint this information on your website provided the following caption remains intact.

"This information courtesy of http://www.directonlineloans.co.uk Click here to see full range of loans."

John Mussi is the founder of Direct Online Loans who help UK homeowners find the best available online secured loan via the http://www.directonlineloans.co.uk website. To find a loan that best suits your needs visit http://www.directonlineloans.co.uk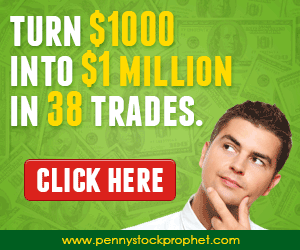 Written by: John Mussi
---
(135)
How to Finance your Medical Office, Medical Supply or Medical Testing Company

Although many experts speak of gloom and doom in the medical industry, the fact is that this industry keeps growing by leaps and bounds. Every year, the demand for medical services, medical testing (e.g. MRI Centers, Testing Centers, etc) and medical supplies keeps getting stronger. This trend is expected to continue as the population ages.

However, even though the growth trend looks good, running a medically related business keeps getting more and more challenging. In the past, doctors and medical suppliers could expect to get large and quick reimbursements for their services. Cash flow was reasonably easy to manage. However, Medicare, Medicaid and 3rd party insurance companies have put in place strict compensation guidelines. These guidelines can be summarized in two simple points: you can look to receive less money than before and you should be prepared to wait longer to get paid.

This creates a financial "perfect storm" for medical industry companies. On one hand, you are getting paid less and waiting longer for your money. On the other hand, your operating expenses remain the same or perhaps are higher. You still need to pay your employees and your suppliers. In almost all cases, this limits your ability to pursue new opportunities and grow your business. In some cases, it may even threaten your ability to continue to operate your business.

Is there a way to "fix" the cash flow problem?
If your business's main cash flow problem is not being able to afford to wait 30 to 90 days to get paid by insurance companies and Medicare, then factoring your invoices could be the right solution for you.

The factoring proposition is very simple. Factoring is a way of financing, in which a factoring company provides you with advance payments based on your outstanding accounts receivable (or invoices). You get funding as soon as you invoice. The factoring funds it and waits to get paid until the insurance companies or Medicare pay the invoices.

Factoring has advantages over loans and lines of credit. First, factoring financing lines do not have arbitrary limits. The maximum amount of monthly financing is solely determined by your ability to invoice. If your business grows, your financing grows automatically. Also, factoring companies don't require the same collateral that banks do, so new businesses or doctors' offices can usually qualify easily.

How does medica l factoring work?
The process is fairly simple. Once an agreement is established with a factoring company, it works as follows:

1. Your office submits your weekly (daily or monthly) billings to the insurance company and to Medicare/Medicaid. (note: sometimes this task can be handled by the factor on your behalf)

2. Your office sends a copy of the billings to the factoring company.

3. The factoring company advances you up to 85% of Net Collectables within 48 hours. Funds are sent by wire or direct deposit. The remaining 15% is called a "reserve" and used to settle billing discrepancies at time of payment. This is returned to you once the invoices are paid.

4. The factoring company waits to be paid by the insurance company or Medicare/Medicaid.

5. Once the factoring company is paid, they settle out the transaction and rebate you the remaining 15%, less their fee.

The advantage of medica l factoring

Factoring is ideally suited for medical offices and testing centers that are growing quickly and cannot afford to wait the usual 30 to 90 days that it takes to be paid by insurance companies or Medicare. It can provide you with ongoing financing, streamline your cash flow, and most of all, relieve the stress of not knowing when you'll be paid.

Copyright © 2009 Commercial Capital LLC All rights reserved. This article may be reprinted, provided the resource box is included with live links

About the author:
About Invoice Factoring Group
Invoice Factoring Group (http://factoring.qlfs.com) can provide you with a free medica l and doctor office factoring quote. Marco Terry, its president, can be reached at (866) 730 1922.
Written by: Invoice Factoring Group
---
.

(136)

How To Find Low Home Mortgage Refinance Rates While Rates Are Rising

2 years ago bargain mortgage rate shoppers are on a refinancing spree. While many homeowners seeking to reduce monthly payments and overall rates have secured unbelievably great deals, others have gotten the short end of the stick. Now that rates are rising the question is how can you refinance your home without getting burned?
The key to successfully locating low home mortgage rates is making use of online lending marketplaces. These marketplaces are like highly competitive auction houses. Lenders seek to win the users business by offering competitive rates, fees and incentives.
The fist step is finding out how much you can afford. This largely depends on your credit score. A helpful site called "How Stuff Works" at http://money.howstuffworks.com/credit-score3.htm explains "Your credit score doesn't just affect whether or not you get a loan; it also affects how much that loan is going to cost you. As your credit score increases, your credit risk decreases. This means your interest rate decreases."
Mortgage Loan Search at http://www.bcpl.net/~ibcnet provides articles tips and tools to help users see how to get around various loan fees and added costs as well as how to make several lenders compete for your business.
Personal finance resources aim to help the user understand the lending process from a consumers perspective. Once such site is RefinanceLoanRates at http://refinanceloanrates.fimark.net. This site features articles such as:
Is Now A Good Time To Refinance?
StreamLine Home Refinance Programs
15 Reasons To Refinance Your Home
Advantages of Cash Out Refinancing
It is always best to read news, tips and guides to be better informed about the lending marketplace as well as how current housing and economic trends will impact your money. Consumers should consult their mortgage professional to find out if these programs will work best for them. Because rates are beginning to rise loan rate shoppers seeking low rates for refinancing or home buying should not delay preparing to lock-in rates at today's lows.
About the Author
Mark Askew is founder and editor of the Mortgage Loan Search Network at www.bcpl.net/~ibcnet. An extensive financing and refinancing resource with tips and guides for rate comparison, establishing and repairing credit, lowering interest rate charges and monthly paymets and finding bargain loan deal online.

Written by: Mark Askew
---