(13)Are you so desperate for a home loan that you are stretching your finances too far?

Once you get a quote for a home loan don't be tempted to take the entire amount if it looks like you overqualified. Most consumers fill out an application for a home loan and hope they can get enough money to buy their dream house.
A nice chunk of those consumers also overqualify for their home loans. If go to your local bank, credit union or mortgage broker and you are approved for a $500,000 home loan, they payments might be a bit more than you realistically afford.
Use a mortgage calculator to see your real monthly expenses
If you are not good with your money or would prefer to not stretch your finances to the limit to get a home, get your hands on a good mortgage calculator as soon as you get the figures on your home loan. You might think all will be fine as long as you can own your own property.
However, you must take into account all of the things that come along with owning a home. Sometimes you can get so caught up with the actual dollar amount of your home loan that you forget the other pieces of your budget.
Do you still have cash for entertainment and personal use?
Check your budget to see if you still have money to enjoy things like going out, purchasing new furniture, a family vacation once per year and regular manicures and pedicures. Then add in your student loans, car payments, credit card bills, lunches at work and tickets to take your family to baseball games a couple of times every season.
You also need money for home maintenance and repairs.There are also the home maintenance issues that are not included when you qualify for a home loan. If you live in a part of the country that's particularly hot or cold, your heating and air conditioning bill could easily add up to a couple of hundred dollars per month.
Your home loan package does not include budgeting for lawnmowers, landscaping and fixing broken windows. Some of these expenses can be put off until a later day, but some of them will require your immediate attention once you move into your home.
Know your spending habits to gauge how much debt you can carry.If you are used to living paycheck to paycheck and generally not taking care of your budget as a renter, you will probably carry over some of the same habits to your new home.
The best way to avoid a financial disaster is to make your home loan a part of your financial life instead of the centerpiece of your financial life. If you are stressed out about money issues from the very first move in, it is unlikely that you will enjoy your new home or anything else in your life for a long time.

About the Author
This article may be freely distributed as long as there's an active link to http://www.rapidlingo.com
Syd Johnson
Editor
Written by: Syd Johnson
---


Home refinancing is a wonderful financial tool for homeowners to use for debt management to investments. If the home refinance is used correctly, wisely, and at the right time, the benefits from the refinance can improve the financial picture of the homeowner. There is no cookie cutter approach to refinancing. Each individual or family has their own unique set of circumstances. Here are some common questions homeowners often ask when they are considering refinancing.
What is the most critical question to ask myself when refinancing a home?
Is refinancing going to put you in a better position financially? Will refinancing reduce your monthly expenses, meet a critical family requirement, or improve your investment portfolio? If the answer is yes, it is probably a good time to refinance.
What is a cost benefit analysis?
This is a detailed account of the actual cost of refinancing and helps provide the best financial decision. Cost-benefit analysis analyzes the cost effectiveness of different alternatives in order to see whether the benefits outweigh the costs When you look at the actual costs of refinancing, determine how long it will take to recoup costs. Is it worth it? A qualified mortgage professional should review your alternatives and help you determine if the benefits outweigh the near and long term costs. The rule of thumb regarding the cost vs. benefit of refinancing is that you need a 1- 2% "spread" between your existing interest rate and today's current rates. Refinancing, No Cash-Out option can reduce your monthly mortgage payment or reduce the remaining term of your loan and thus probably save tens of thousands of dollars in interest over the long-run. Cash-Out withdraws cash (reduces equity) for home improvement, educational tuition, debt consolidation or for such purchases as a investment property or second home, auto, or other major purchase.
How often should I refinance?
Some people refinance frequently but a rule of thumb should be that you have held the property for one year. Refinancing allows the homeowner to use the home to conduct transactions that allow opportunities and possibly enhance the homeowner's asset pool or reduce the financial short-term burden of the homeowner. How the homeowner approaches the refinance is critical to long-term financial net worth. If the homeowner is utilizing the home as a second checking account to payoff consumer debt, financial stability for future years is reduced through ineffective money management by reducing the homeowner's equity. The ability for the consumer to build equity is in essence a long term subtle retirement plan for the homeowner.
What are some questions I can ask the mortgage company or the bank handling my refinancing?
The scope of financial knowledge a mortgage consultant or loan officer possesses matters in this transaction. This person should have a thorough knowledge of money and how it works. Begin by asking about their professional credentials. The best mortgage professionals will have formal business education, professional experience in the financial industry, and the institutional knowledge to place you in the right product. At Breakwater Mortgage in Virginia Beach, we select our mortgage consultants, loan officers, and loan originators based on strengths in these areas. Often lenders, banks, and other mortgage companies do not conduct a detailed review of potential employees that will handle your most important asset. Ask your mortgage professional why they are recommending a certain loan product to you. You should also feel free to ask personal questions such as: Do you own a home? What type of mortgage do you have? What is your credit score? The answers will reveal information about their money management. If you do not feel comfortable with your mortgage professional, research a qualified individual who will help you based on your needs. It's worth it to take the time to find the right mortgage professional.
Does location of the home matter when considering refinancing?
Yes, it matters a great deal. Some real estate markets have reached their peak. Do not refinance at the top of the market. Research and see how quickly homes are selling in your area. Contact your local professionals regarding home values in your market. They will be able to give you their opinion, home comps, assessments of home value trends in your area. I recommend you leave 10-15% equity in your home when you refinance. A reputable mortgage broker or lender will recommend that you keep some equity in your home so you can sell your property if situations dictate.
Does the type of mortgage I have affect my refinancing decision?
Absolutely. Talk to a qualified mortgage professional first, before you make your decision. That person will help you compare your current mortgage rate/product to current market rates, available mortgage terms, and types of mortgages available based on your discussions. I look at mortgage products based on an indebt analysis of the clients needs. With that in mind, some general rules apply. If rates are falling, I would advise a homeowner to stay in their current loan until a 2% spread between their current loan and future refinance loan. If a client has a loan product that adjusts downward during a period of decreasing rates, I recommend they stay with that product until a projected rate increase period that will increase over a protracted period. When rates start to increase, and are projected to continue to increase, I would advise a homeowner with a loan product that adjusts, when rates adjust, to move towards a fixed mortgage product (7, 10, 15 or 20 year mortgage depending upon an individual's situation). If the homeowner is geographically displaced due to employment, say five years or less, a long-term fixed mortgage is not the optimal product. If the homeowner plans to stay in a specific geographical area and in that same home for a long period of time, I'd recommend a long-term fixed rate product and possibly a home owner's line of credit (HELOC) to supplement the homeowner's financial decisions. With long-term mortgages a homeowner can still opt to pay more on the principal, reducing the term of the loan and interest costs.
What are economic indicators that bode well for refinancing?
A knowledgeable mortgage professional should understand economic indicators, and will be able to give you an accurate assessment on whether to refinance or not. Are interest rates rising or falling? With refinancing, timing is everything. If rates are falling and they are lower than your mortgage rate (a general rule is 1 – 2 % lower then your current fixed rate), it could be a good time to refinance. If not, it might be a better idea to sit tight and forgo refinancing for now.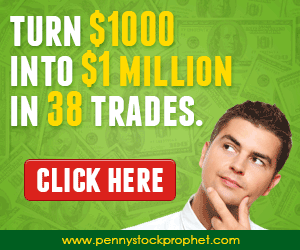 About The Author

Jay R. Popejoy's educational background in financial and mortgage lending includes B.S. Degrees (Marketing/Business Education)and a M.B.A. program (current studies). Jay has 19 years of professional experience involving banking and finance, logistics management, civil affairs, and international development. Former and present employers include HSBC and Household/Beneficial Finance. Jay R. Popejoy is currently Managing Director of Breakwater Mortgage Corp. in Virginia Beach and Williamsburg, Virginia, and is a senior staff officer for the US Army (Army Logistics). E-mail jay@breakwatermortgage.com or visit http://www.breakwatermortgage.com for more informaiton.

Written by: Jay Popejoy
---
---
:
(
16)
Auto Refinance Secrets: Refinance Your Car Loan And Save Every Month

Refinancing your auto loan can be a easy and effective way to lower your monthly payments and save you a good deal of money in the long term. Huge numbers of people are taking advantage of refinancing in the face of much lower interest rates. If you think you are paying way too much money on your loan each month (and who doesn't?) then based on the amount of time left on your lease, and the rate of the interest you signed at, refinancing may be the way to go.

It's always frustrating when you sign on to a loan at a fixed interest rate and then see the interest rates steadily drop around you, while you're still stuck with the forking out the same high percentage payment every month. When you refinance your auto loan, you do so to save money by paying a reduced rate of interest, which, if you still have a few years or so to pay off the loan, can end up saving you a bundle of money. Basically, the new lender takes care of the difference of paying off the original interest rate, while you continue paying the car off to them at a reduced rate. The title to your car is then transferred to them, and the time it takes you to pay off the ever-increasing cost of owning an automobile these days is drastically reduced.

It is important for you to be well aware of the term of your current auto loan contract so as to maximize the amount of money you can end up saving. It may be the case that you don't mind making your payments at the interest rate you are currently fixed at, and yet still want to be shelling out less per payment than you are right now. If this is true for you, then your best plan of action is not to refinance your loan, but to extend the term of your payment agreement, so that you can minimize monthly payments. Of course, this means that, over an extended period of time, you will still end up spending a large amount of your hard earned money on the interest rate of the contract.

With interest rates currently at noticeable lows, auto refinancing is becoming more and more the wise decision. As it stands right now, if you have a significant amount of time remaining on your loan contract, and you signed on to that contract when interest rates were unfortunately high, then it is definitely worth your time to research and compare the rates at a lending companies, so as to take advantage of getting in an auto loan contract, while the interest rates continue to be low http://www.springfieldsocialist.com/category/
automotive-comments>http://www.springfieldsocialist.com/
category/autom
otive-comm ents. Of course, you can research most of this auto loans onlin information, with not a huge degree of effort, and you may just find that is an effort that will pay out nice dividends in the future.

If making preliminary calculations sounds like a hellishly tedious mathematical trial, then your best to cut straight to the middleman and talk to a broker who can work to find you the best loan possible. But any way you go about doing it, refinancing your auto loan can be a wise decision, and worth looking into.


About the author:

I have an extensive background of dealing directly with Auto Refinancing and am now offering my free professional Auto Refinancing Advice to the public.

Written by: Christopher M. Luck
---