(257)
Should you refinance?

There are several reasons that might make someone consider refinancing their existing mortgage. One would be to get a lower interest rate than what they currently have, thereby reducing monthly payments and lowering the overall cost of the mortgage. Another is to shorten the length of the loan, which can save quite a bit in interest payments. Thirdly, someone may have other debts that they wish to pay off, and refinancing may provide them a means of consolidating that debt into one overall lower payment.
A lower interest rate isn't the only thing that should be taken into account when thinking about refinancing. There are costs and fees associated with refinancing your mortgage. The bank will charge fees, there will be costs for a new inspection and a new appraisal, title search, and so on. The process that is gone through is very much like the process that one goes through on getting a first mortgage. It requires a new application with a new credit check, survey, and appraisal. As it is with a first mortgage, this can be a long and costly process.
In general, it makes sense to refinance if the interest rate on the new loan is at least two percentage points lower than that of the current loan, although this is not always the case. Some things that need to be taken into consideration are the total cost of the refinancing, the total monthly savings, and how long you plan to stay in your house after you refinance. You can calculate how long it will take you to break even on refinancing costs by dividing the total cost of the refinance by the monthly amount you will be saving. For example, if the cost is $2,500, and you reduce your monthly payments by $100, then it will take 25 months to start seeing the savings from the reduced mortgage rate. If you plan on staying in your house longer than this, then it may just make sense for you.
Another reason that someone might consider refinancing is if they are trying to consolidate debt. In such cases, there is also the tax impact that one should look at. Many loan types are not tax deductible, whereas mortgage loans are. Therefore for that reason alone it may be a good idea to consolidate outstanding credit card debt, student loans, car loans, as well as others.
Some people may not have a choice about refinancing, it is a must for them. This happens in cases where they have a loan with a balloon payment coming up and no conversion option. In instances like this the best bet is to refinance the mortgage a few months before the balloon payment is due.
If you do decide that the costs associated with doing a refinance outweigh the benefits, you should ask your bank or financial institution if you can get some of the terms that you want by agreeing to a modification of your current loan. However you choose to go, remember that it always makes sense to consult with a mortgage professional before making your move. This can end up saving you both time and money. You should also do research before making a decision. Spend some time on the web familiarizing yourself with what you are getting yourself into. Take the time to read up on and understand what your options are.
More on Mortgage Refinancing.


About the Author
None

Written by: Michael VanDeMar
---
(258)

Sisters are insuring themselves: how finance is the new feminism

According to a study by LifeSearch, the number of women in the UK buying life insurance in the UK has doubled over the last six years. As women are increasingly closing the gender related pay gap and even becoming the main breadwinners in a household, they are also becoming more vigilant about their finances and less financially dependent on their partners.

Linda Tyson, a policy advisor for LifeSearch stated that the increase was attributed to the "growing awareness of the importance of protecting the financial stability of the family. More and more women are either the main or only breadwinner and are realising the importance of protecting their incomes."

An additional advantage for women is upon applying for cover, they pay less in premiums than men, which is additional money to save, invest or spend on holiday with the girls. This reduction in premiums is based on the fact that women live an additional seven years longer than men. Insurance companies deem men a greater insurance risk when it comes to life insurance. In general, a woman pays 25% to 35% less than a man.

The most cost effective way to buy life insurance is term cover, which allows for a lump sum to be paid out over a given period upon the death of the policy holder. The lump sum will protect the partner or family and the extent of the cover will vary on how much the policy holder wishes to invest and length of time over which they wish to invest it.

Alternatively, there is the option of whole-of-life insurance, in which case a lump sum will be paid out upon the death of the policy holder – whenever that happens. Given that the payout is guaranteed, the premiums for this type of life insurance are much higher, although women still pay less than men.

Websites such as moneynet provide an easy method for women to review different life insurance policies, the risks and associated costs and given that the ratio of male to female web users is almost 50:50, it's not surprising that women have the web (and their finances) under their thumb.


Resources



Channel 4 Money
Moneynet Life Insurance
Women and life insurance

About Rachel:
Rachel is a straight talking little lady who lives in the Scottish hills. She survives on a diet of Irn Bru and haggis, which allows her to see wild animals in the night and roast them with her fiery breath. Rachel also writes for the personal finance blog Cashzilla: a wee bit of banter on finance related issues.
Web: http://www.cashzilla.co.uk
E-mail: rachel@positiveinterest.com
Phone: 0131 561 2251
Written by: cashzilla
---
(259)

Six Ways Under Your Nose To Finance Your Home-Based Business

There are lots of ways to get additional capital to expand a home-based business. But before you look outside for financing, leaving the decision about your company's progress and merits to someone else, consider these six ways under your nose to finance your home-based business:

Personal Savings

Savings are easy to tap and involve no paperwork.

The negatives: if you use the money in your business, it eats into your safety reserve and is no longer there for emergencies. It diverts funds from a very low risk investment to a high one.

Whole-Life Insurance

Whole life policies accumulate tax-deferred cash value that you can tap for your business. But the only way you can tap this cash without paying taxes is to borrow against your policy. As long as you keep your policy intact and pay premiums when due, loans remain tax-free.

The negatives: you will be converting a low risk investment into a high one; if you decide to terminate your policy or if you default on repaying your loan, taxes will be due on all cash value accumulated under the policy; if you die before your loan is repaid, any distributions to your beneficiaries will be reduced by the amount of your outstanding loan.

A Loan from Your 401-K Plan

You can borrow up to $ 50,000 of the money you have saved under many 401-K plans. There are no credit checks. Interest is usually a percentage point or two above the prime rate and the interest that you pay back to the plan will be tax-deferred to the plan. Most loans are repayable out of salary deductions over five years.

The negatives: you will have less money invested toward retirement; the dollars used to repay the loan will be after-tax dollars withheld from your paycheck; if you fail to repay the loan, the IRS considers your failure a premature distribution -- you will be charged taxes on the borrowed amount plus you may be assessed a 10% early-withdrawal penalty.

A Home-Equity Loan

These loans do require that you apply and be reasonably credit worthy. You generally can borrow up to 80% or 90% of the equity value of your home. Interest on these loans is generally tax-deductible.

The negatives: you will reduce the equity value of your home by the loan amount; you will be diverting funds from a relatively safe investment to a high risk one; if you default, you put your house at risk of foreclosure. Think very carefully before using this form of financing.

Personal Credit Lines and Credit Cards

They are convenient, versatile forms of financing. You can borrow and re-borrow up to the line limit as needed.

The negatives: you will pay relatively high interest rates-- rates range from 12% to over 18%; the minimum monthly payment on many of these arrangements will repay the outstanding balance within 42 months; it is easy to dig yourself deep into debt using credit lines and credit card debt; high outstanding balances against your line can negatively impact your personal credit rating.

A Margin Loan

You can use margin loans for purposes other than buying additional securities.

Any margin loan will be secured by your equity shares. Rates are often below prime, applying is relatively easy, and these loans have very flexible repayment terms.

Loans are initially limited to 50% of the purchase price of your equity securities. Loan repayments are triggered when the value of your stock falls below the margin limit.

The negatives: Because borrowings are predicated on volatile stock values, a margin loan can be a risky proposition; if you default in repaying, the brokerage firm can sell your securities to satisfy the loan; an untimely sell-off can have a devastating effect on your portfolio and negative tax consequences.

The only safe way to consider a margin loan to finance your home-based business is to limit advances to a relative low ratio of your stock portfolio value – say, 25% or less.

Most of these financing methods are under your control and don't require business plans or company financials to qualify. Although each of these methods has risks and disadvantages, so do most external methods of financing. Before proceeding with one of these financing methods, carefully consider the potential benefits, risks and consequences. Whatever you decide, it helps to know the options right under your nose.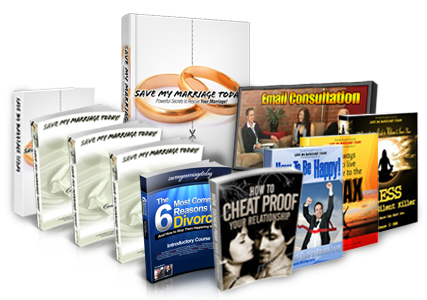 About the Author
George Parker is a Director and Executive Vice President of Leasing Technologies International, Inc. ("LTI"). Headquartered in Wilton, CT, LTI is a leasing firm specializing nationally in equipment financing programs for emerging growth and later-stage, venture capital backed companies. More information about LTI is available at: www.ltileasing.com.

Written by: George A. Parker
---
(260)

Six Ways Under Your Nose To Finance Your Home Business


There are lots of ways to get additional capital to expand a home-based business. But before you look outside for financing, leaving the decision about your company's progress and merits to someone else, consider these six ways under your nose to finance your home-based business:
Personal Savings
Savings are easy to tap and involve no paperwork.
The negatives: if you use the money in your business, it eats into your safety reserve and is no longer there for emergencies. It diverts funds from a very low risk investment to a high one.
Whole-Life Insurance
Whole life policies accumulate tax-deferred cash value that you can tap for your business. But the only way you can tap this cash without paying taxes is to borrow against your policy. As long as you keep your policy intact and pay premiums when due, loans remain tax-free.
The negatives: you will be converting a low risk investment into a high one; if you decide to terminate your policy or if you default on repaying your loan, taxes will be due on all cash value accumulated under the policy; if you die before your loan is repaid, any distributions to your beneficiaries will be reduced by the amount of your outstanding loan.
A Loan from Your 401-K Plan
You can borrow up to $ 50,000 of the money you have saved under many 401-K plans. There are no credit checks. Interest is usually a percentage point or two above the prime rate and the interest that you pay back to the plan will be tax-deferred to the plan. Most loans are repayable out of salary deductions over five years.
The negatives: you will have less money invested toward retirement; the dollars used to repay the loan will be after-tax dollars withheld from your paycheck; if you fail to repay the loan, the IRS considers your failure a premature distribution -- you will be charged taxes on the borrowed amount plus you may be assessed a 10% early-withdrawal penalty.
A Home-Equity Loan
These loans do require that you apply and be reasonably credit worthy. You generally can borrow up to 80% or 90% of the equity value of your home. Interest on these loans is generally tax-deductible.
The negatives: you will reduce the equity value of your home by the loan amount; you will be diverting funds from a relatively safe investment to a high risk one; if you default, you put your house at risk of foreclosure. Think very carefully before using this form of financing.
Personal Credit Lines and Credit Cards
They are convenient, versatile forms of financing. You can borrow and re-borrow up to the line limit as needed.
The negatives: you will pay relatively high interest rates-- rates range from 12% to over 18%; the minimum monthly payment on many of these arrangements will repay the outstanding balance within 42 months; it is easy to dig yourself deep into debt using credit lines and credit card debt; high outstanding balances against your line can negatively impact your personal credit rating.


A Margin Loan
You can use margin loans for purposes other than buying additional securities.
Any margin loan will be secured by your equity shares. Rates are often below prime, applying is relatively easy, and these loans have very flexible repayment terms.
Loans are initially limited to 50% of the purchase price of your equity securities. Loan repayments are triggered when the value of your stock falls below the margin limit.
The negatives: Because borrowings are predicated on volatile stock values, a margin loan can be a risky proposition; if you default in repaying, the brokerage firm can sell your securities to satisfy the loan; an untimely sell-off can have a devastating effect on your portfolio and negative tax consequences.
The only safe way to consider a margin loan to finance your home-based business is to limit advances to a relative low ratio of your stock portfolio value – say, 25% or less.
Most of these financing methods are under your control and don't require business plans or company financials to qualify. Although each of these methods has risks and disadvantages, so do most external methods of financing. Before proceeding with one of these financing methods, carefully consider the potential benefits, risks and consequences. Whatever you decide, it helps to know the options right under your nose.

About The Author

George Parker is a Director and Executive Vice President of Leasing Technologies International, Inc. ("LTI"). He is responsible for overseeing the company's marketing and financing efforts. One of the co-founders of LTI, Mr. Parker has been involved in secured lending and equipment financing for over twenty years. Mr. Parker is an industry leader, frequent panelist and author of several articles pertaining to equipment financing.
Headquartered in Wilton, CT, LTI is a leasing firm specializing nationally in direct equipment financing and vendor leasing programs for emerging growth and later-stage, venture capital backed companies. More information about LTI is available at http://www.ltileasing.com.
gpmail129-groups@yahoo.com

Written by: George A. Parker

---